SECURITY SYSTEMS • IT SOLUTIONS • SYSTEM INTEGRATION
We are Brunei based System Integrator of IT and Electro-Mechanical Security Systems.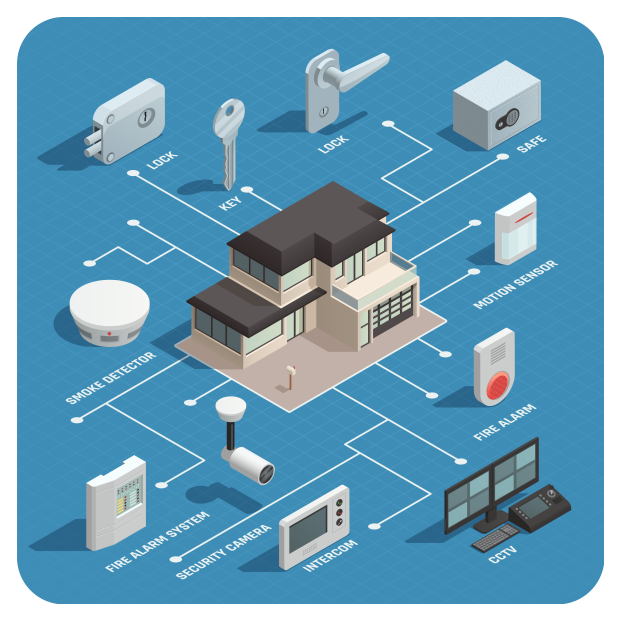 We have strategic tie-ups with Global leading Security Companies for an entire range of security systems which include CCTV Surveillance System, Access Control System, Fire Alarm System, Barrier Gate, Auto Door/Gate, Video Door Phones, Intruder Alarm System, Fingerprint Locks, PA System, Hotel Door Locking System, Anti-shoplifting Systems, Display Secure Systems, Display Fixtures, Turnstile Gates…
System installation templates can be used as standard collateral. However, solution integration will require customized deliverable definition based on the guidelines given under "definition – solution integration".
Organizations that are dependent on IT to enable and enhance their business, often come across challenges in building responsive IT infrastructure that can adapt to the ever-changing business needs and support business. Rayyan Secutech focus on their pain areas and helps organizations in overcoming these challenges.
Bestowed with high professionalism, we are capable of offering incredible user friendly web & mobile application development services and solutions to our valued clients with complete contentment.